Having the right luggage can make your travels a lot easier. Let's be honest, as fun as traveling is, it can also be stressful.
Of course, no two people have the same needs. Ultimately choosing the right piece of luggage comes down to what you like best.
Buying the right luxury luggage set is an important decision since it should last for years. Buying the right luggage set deserves careful consideration.
Whether you're a business traveler, long weekender, or globetrotter, you need quality luggage. Let's uncover how to choose a set that's right for you.
Suitcase or Backpack?
They are not suitcases, but backpacks are luggage. Yet, unless you're traveling overnight, you probably want something larger.
Backpacks come in a variety of sizes, colors, and shapes. Some have frames and wheels, and others do not. Backpacks are a great option if you're planning to go camping or hiking.
But there are many reasons to choose luggage over a backpack. A luggage set is convenient and leaves you with a sweat-free back.
Hefting a backpack can be challenging if you have health issues. And organizing your clothes can be a real nightmare.
Hard-sided suitcases are durable, safe, and offer a professional image while you're traveling. When you're shopping for a smart, luxury luggage set, it's a good idea to leave the backpack behind.
With fewer and fewer lines including a first bag in the ticket price, the benefits of carry-on luggage are becoming more and more attractive. From keeping your belongings nearby in an aluminum carry-on to ensuring a stress-free and efficient flying experience, light travel is a great solution.
However, even if you aren't ready to ditch your checked-baggage, keeping your most valuable pieces in a carry-on is always a great idea. Of course, like all luggage, not all carry-on bags are created equal.
Want to know how to keep your items safe, secure, and undamaged in the overhead compartment? Follow along to learn the 8 advantages of an aluminum carry-on and where to pick up the last luggage you'll ever need to buy.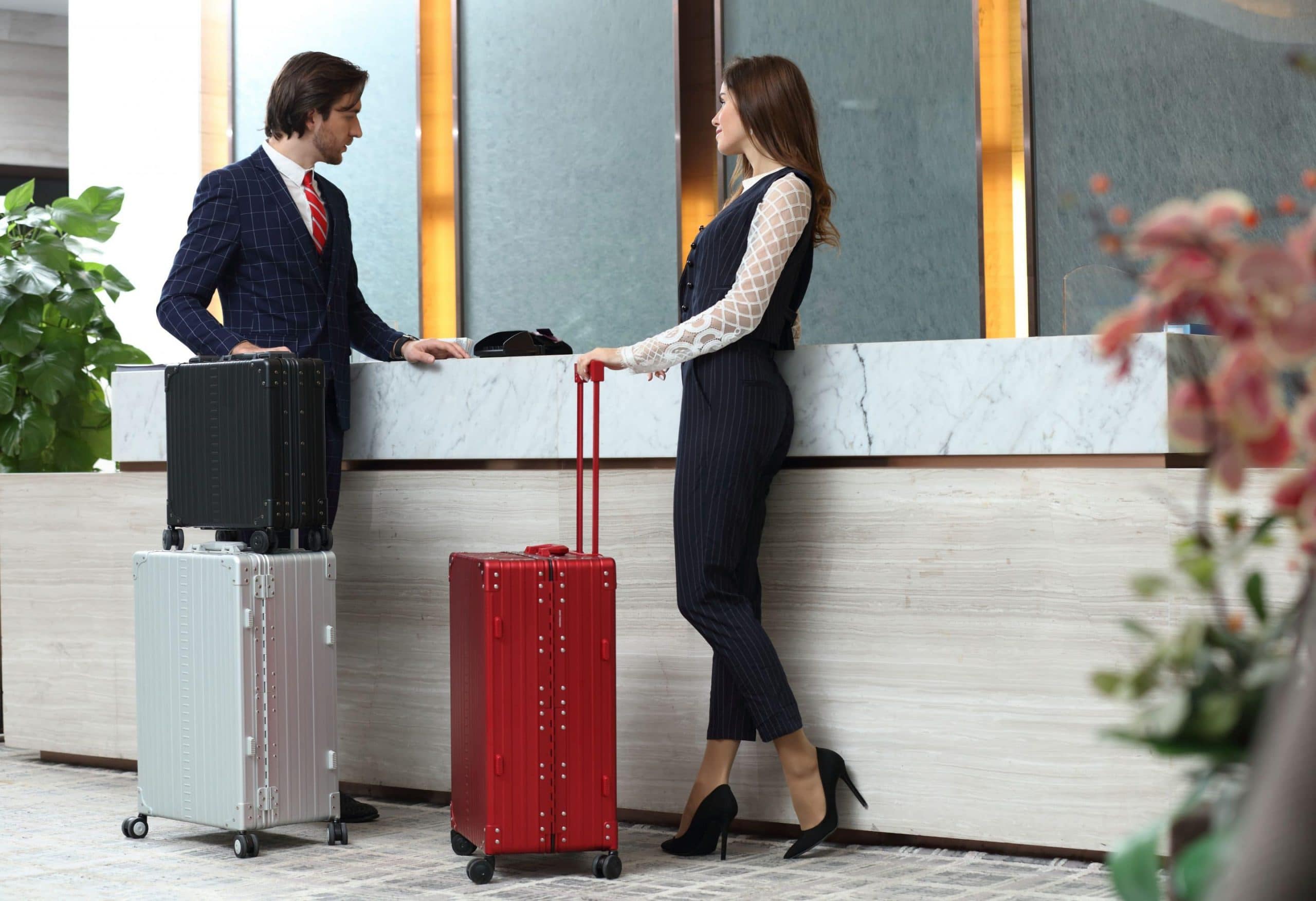 What Do You Need in Your Luxury Luggage Set?
Choosing the right type of luggage set begins with answering some simple questions. Before you start shopping, you'll want to consider how you plan to use your luggage set.
For example, do you travel by car, or do you need a carry-on when you fly? Do you have a lot of storage space at home?
Do you travel solo or with a family? Do you go on long trips, weekend holidays, or week-long business trips?
Do you consistently pack the same amount of clothing? Do you have a preference for luggage color or material?
These are just some of the questions that help you decide the type of luggage that best meets your needs.
Number and Size
Some luggage is sold as a set and others as single items. Which type you choose depends on your needs and your storage space at home.
When you need many pieces, consider sets that nest. In other words, when in storage, one fits inside the other.
This takes up less space and gives you greater flexibility when you need to choose a smaller case for a shorter trip.
There are some general guidelines when you think about the size of the suitcase you're buying. It's a nightmare to have a piece of luggage that's too big for you to physically manage. Even with wheels, you must be able to lift and maneuver the suitcase.
If you love flying, check to see what the luggage allowance is for weight and size for all airlines to travel with. Some have slightly different size restrictions. 
The restrictions for domestic flights are different than for international flights. So, depending on your travel needs, you may want to check both.
Different airlines may also have different acceptable carry-on sizes. And, they have strict rules. You don't want to be stuck having to check your carry-on bag.
How Many Wheels?
Today, you will be hard-pressed to find a piece of luggage without wheels. The question is whether you want your luggage with two wheels or four wheels.
Luggage with four wheels are better balanced and easily move in any direction. These are also known as spinner wheels since they move in all directions.
If you have more than one piece of luggage, you can stack them on top of this suitcase. Outside of an airport, it may be easier to pull your case with two wheels if you're going over rough ground.
But if the majority of your travel is in airports, cars, and hotels, then four wheels maybe your best option.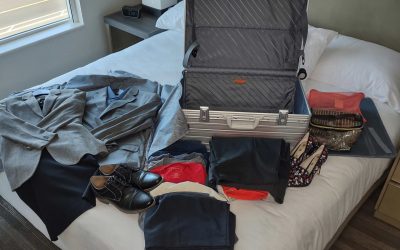 Who says traveling in a suit has to be dull and boring? With the right kind of case, you can do more than just look the part - it can also add fun, practicality and comfort your travel experience. Enter The 2 Suiter: designed with the busy businessman in mind this...