Aluminum Luggage and Suitcases
10 Year Worry-Free Warranty
On All Aluminum Travel Suitcases
Free Shipping
Get On Our Email List And Get Free Shipping
We Give Back
Part Of Every Purchase Goes To  Abundant Life Foundation 
About

Us

We are pleased to introduce our new collection of fine aluminum suitcases and briefcases.  The Classic Collection includes five sizes of luggage for the traveler and two styles of wheeled briefcases. ALEON luggage and briefcases are designed with functionality, durability, security, and style in mind. ALEON owners can be assured of a quality product made for the long haul.

We are proud of the high quality and workmanship of our luggage. We have partnered with a fabricator who has been shaping sheet aluminum for over 20 years. Our luggage is molded from aircraft-grade aluminum alloy sheets and riveted for strength.
You're standing beside the luggage case carousel after a long flight. You have a hard time picking out your tired old suitcase because—let's face it—it looks the same as everyone else's.
Finally, you see it coming, noting that it's damp and dirty from the rainstorm outside. As you hoist it from the conveyor belt, you notice the zipper is fraying (again). You can't help but shake your head, knowing it's almost time to replace your suitcase (again).
Then, as you turn to exit the airport, you notice a man retrieving his own luggage from the conveyor belt. Unlike your pitiful fabric suitcase, his bag is made of clean, sleek, stylish metal. The man and his luggage look so cool you can't help but wonder if he's a rockstar—or an international spy.
Have you ever been in this situation? If so, you're already familiar with the attractive appeal of aluminum carry-on luggage.
The good news is you don't have to be a rockstar (or a spy) to travel like one. In this post, we'll reveal the benefits of aluminum suitcases and steer you towards the perfect bag for you.
What Is Aluminum Anyway?
You have a roll of aluminum foil in your kitchen drawer. And you know aluminum features in everything from beer cans to car engines.
But what exactly is it? Here are a few fun facts to share with your friends the next time you pop open an aluminum can:
Aluminum is the most plentiful metal in the earth's crust
It's the second most common metal for making things (after steel/iron)
It's lightweight, strong, and easy to combine with other metals
It's a great conductor of electricity while being resistant to corrosion and heat
So what makes it such a good choice for luggage? One of the keys lies in the weight. In fact, a block of aluminum weighs only one-third as much as a block of steel the same size!
5 Reasons You'll Love Aluminum Luggage
Now that our brief science lesson is over let's talk about luggage. Here's why you'll love metal cabin suitcases, checked bags, and everything in between.
1. Nothing Says "Style" Like Aluminum
Aluminum alloy suitcases have been around since the 1930s, but they've exploded in popularity in the past few years. If you flip through a gossip magazine and spot a celebrity inside an airport, chances are they're wheeling an aluminum suitcase beside them.
Simply put, aluminum luggage is refined, elegant, and timeless. You can't make that type of statement with a fabric suitcase.
2. Aluminum Suitcases Are Durable
Aesthetics aside, the biggest appeal of aluminum carry-on suitcases is their durability. If you treat it with care, expect your luggage to last indefinitely.
Unlike fabric bags, aluminum luggage won't tear or fray. There are no zippers that can snag or break. The metal casing might get a few dings and dents over the years, but the luggage itself is virtually indestructible.
3. Aluminum Suitcase Is Secure
Even if you invest in luggage locks for your zippered bags, are your belongings really that secure? A thief (or an airport security agent) can easily bypass or break those locks and get into your bags.
The best aluminum luggage comes equipped with TSA-approved resettable combination locks. You won't find that level of security in other types of baggage. This allows you to travel worry-free through the airport and wherever your final destination might be.
4. Aluminum Luggage Will Make You a Better Packer
Do you have the classic problem of overpacking for every trip? Do you often get hit with overweight fees because you've got too much crammed into your luggage?
It might take some getting used to, but aluminum suitcases will actually improve the way you pack. Why? Because they don't stretch and flex like fabric bags, you can't create "extra" space that isn't there.
Considering the way the airlines seem to raise their baggage fees every year, every ounce of weight you save packing will save you money. You'll get better at packing only the items you need for your trip while leaving everything else at home.
5. Available in a Variety of Sizes & Styles
Are you a frequent business traveler? A weekend warrior? Or do you want durable luggage that you won't have to replace anytime soon?
Whatever your travel style, there's a piece of the aluminum case that's perfect for your needs. Here's a quick overview of your options.
6. Aluminum Frame
It is pretty convenient that the aluminum frames are available at all times. It is so nice to have this option because it does make the luggage much easier to manage. An Aluminum Frame in an Aluminum carry on is what gives it the Strenght it needs all the best aluminum suitcases will have a sold frame
Traditional Aluminum Carry-On Luggage
A Carry-on suitcase is a limited-size bag that is designed to store carry-on items. These suitcases can be used as hand luggage onboard commercial airplanes and public transport. Carry-on suitcases come in both hard and soft shell types. All our Aluminum edition cases come with TSA Approved combination locks and an interior compression system.
Available in 4 sizes, aluminum carry-on luggage is a must-have for frequent flyers. The 19″ and 21″ international option is ideal for international travel, while the 21″ bag meets most size requirements on flights in the US. If you need a bigger carry on you can use the 21″ shirt and pant packer.
We also have small carry-on luggage with spinner wheels here.
With our price points we and selection we will be less expensive than other suitcases brands while providing quality.
Vertical Carry-Ons
Looking for a small, lightweight carry-on that's easy to open in-flight? Our vertical carry-ons fit the bill (and under the seat in front of you) and are available in sizes ranging from 16″ to 21″. We also have aluminum document cases that help your everyday office life with interior pockets and packing space for your next trip. This suitcase will fit in all overhead bin and be exactly what your want in a purchase.
Traditional Checked Bags
Pack smarter and more efficiently with a durable full-sized aluminum suitcase. Get yours as small as 26″ or as large as 32″ to accommodate all your packing needs and keeping your belongings safe while traveling. Being that there is nothing that can tear in the case and without a zipper there is no easy way inside to your clothes and other items. When manufacturer ing these cases we had to make the wheels strong and keep them lightweight. Our brand will stand behind your purchase with a 10-year warranty that protects you against everything but dents.
Trunk Style Luggage Checked Bags
Do you often travel with suits or dresses? Make your life easier with a trunk-style check bag guaranteed to keep your belongings spotless and wrinkle-free. Our trunk cases blow the plastic hard-sided out of the water and the weight is very comparable.
Rolling Wheels Business bag or Non-Wheeled Cases
Need to upgrade your briefcase or laptop carry-on bag? Check out our stylish cases available in both wheels and non-wheeled options. The briefcase frame carry-on max will count as a personal item but the cases with wheels will have to be counted as bag.
If you are interested in business travel I highly recommend a rolling business case over the plastic. You will have a certain feeling of empowerment.
Shopping for Aluminum Luggage?
Yes, aluminum exterior luggage looks cool. Like the scenario mentioned at the outset, it will be your turn to make people wonder if you're a traveling celebrity.
But the benefits of aluminum suitcases go far beyond their good looks. There's nothing on the market that can compete with their durability and security. They're also available in every shape and size to suit your travel style and budget.
Are you ready to toss that ratty old fabric bag and upgrade your luggage? We thought so.
Click here, and we'll help you find the perfect aluminum luggage for your needs.
 Luggage Repair Shop
a list of our luggage repair shops can be found here. Or you can go here for a request for us to take care of it.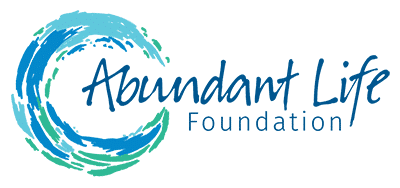 ALEON IS LIGHTING UP LIFE IN ROATÁN, HONDURAS
For each ALEON case sold, a donation is made to the Abundant Life Foundation supporting their work in the Bay Islands of Honduras. Many people in Roatán, Honduras live with little to no electricity, and through donations, ALF provides solar-powered Luci Lights to communities throughout the islands. Learn more at www.abundantlifefoundation.org.