We've all been there. You're waiting at the airport with a bunch of luggage, you've realized you forgot something, and now you're scrambling to find it among the pile.
So how do you avoid this issue in the future? One way is to invest in the right carry-on luggage. The best carry-on luggage is designed to help you get through security quickly and easily, and it won't hold you back with airline size restrictions!
The benefits of having the right carry-on luggage.
To travel on a budget, you have to choose the right carry-on luggage that fits your needs. Those who have traveled all year round want something fashionable, easy to use, and durable.
You don't want something to happen to your luggage mid-trip, like a wheel falling off, a zipper breaking, or having your luggage warp.
The biggest size you can carry onto a plane in the USA is a 21″. ALEON has multiple carry-ons to fit your desired needs. They have cases for business or leisure travel. Having the right case can make or break your trip.
How to find the right carry-on luggage.
Travel experts suggest that a simple two-day carry-on works well if you want to travel with less stuff. However, if you're planning on bringing a significant amount of clothes, then a three-day carry-on is a great option.
Other suggestions are a larger suitcase for clothes or suitcases with wheels for easy rolling from the airport to your hotel, or an oversized bag for additional items like a camera, purse, and book. The best carry-on also has to be light and easy to pack.
A hardshell case offers protection against drop damage and is easy to store, especially if you travel frequently. The best luggage for weight limitations, in other words, needs to be relatively light, and easy to pack.
Most luggage companies just have a lifetime manufacture warranty. Meaning your not covered if you break something on your own. Most warranties are just feel-good false security.
ALEON however has a 10-year warranty that will also cover damage done by the airline or yourself. As long as you register your item with them on the website.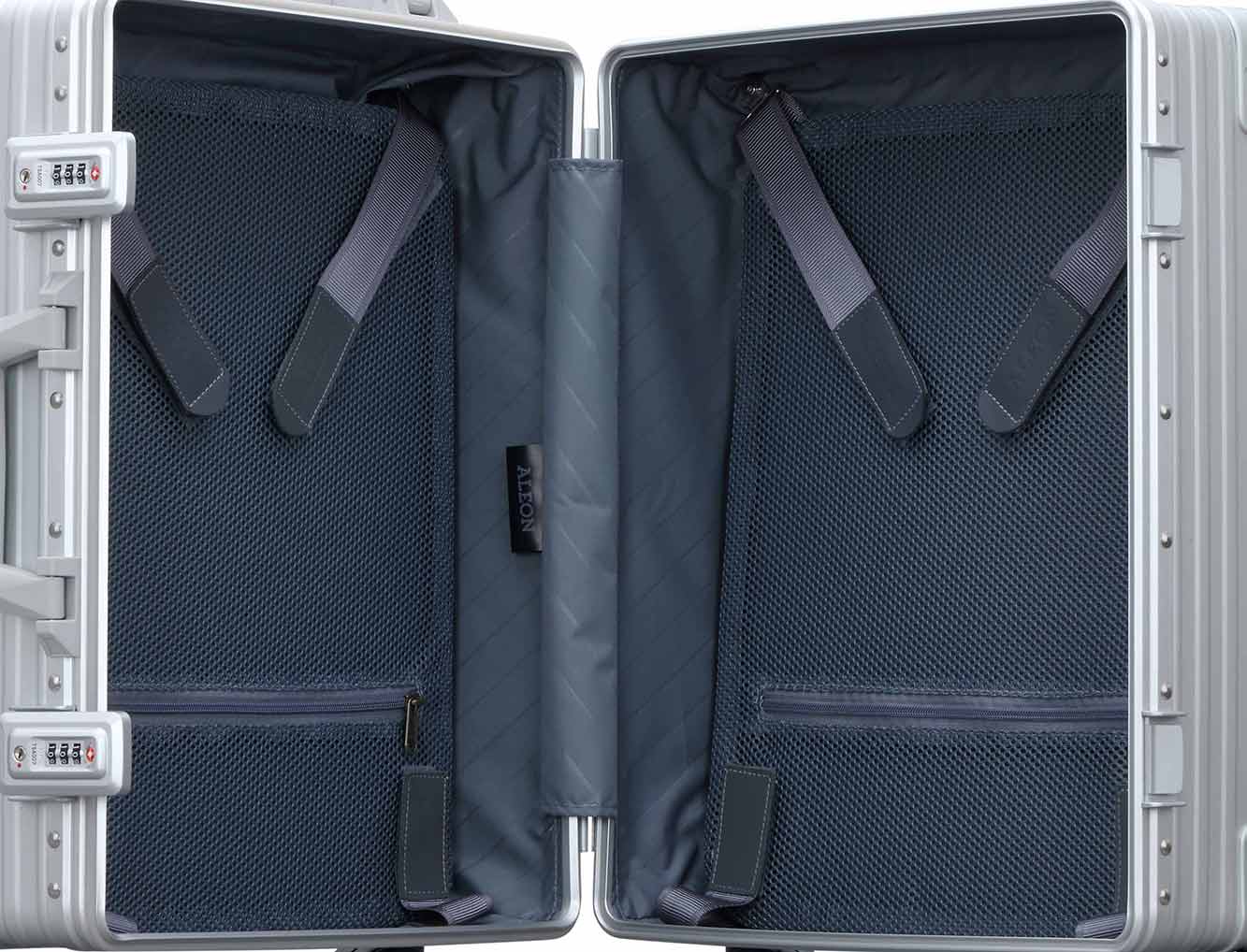 How to know if your carry-on luggage is the right size?
I see too many people flustered by their inability to bring carry-on luggage on flights. After all, what else is more important than time and convenience? If you don't already have one of the best carry-on suitcases for travel, you're going to be in for a rude awakening.
The rules are simple. The first rule of luggage is that any bag bigger than 14.3″ x 8.1″ x 4.3″ or about (35cm x 25cm x 10cm) is considered a carry-on. The next rule is that each of your bags needs to weigh less than 22 lbs (10kg). Most of the best carry-on suitcases can get that amount of weight down to under 11 lbs (5kg), though this is certainly not a requirement.
You may also be surprised to find out that even smaller bags such as backpacks are considered carry-on suitcases for international flights.
What is the best carry-on luggage?
When choosing the right luggage, it's important to look at what you want to use it for. First, consider size and weight, and then focus on the features that matter to you.
For example, for a long-haul flight, you'll want to invest in a good-sized suitcase that is easy to fold up and carry, while for short-haul flights, you'll want a suitcase that can be easily stowed away. However, no matter what travel mode you're using, these are the best carry-on suitcases: ALEON Classic Carry On; if you're looking for an affordable, durable carry-on suitcase, you can't go wrong with the Classic Carry On from ALEON.
This case has a top handle and roller wheels, so it packs well and is easy to carry. Its made with high quality that comes with compressions boards and straps to take the pressure off the locks. Long with mesh pocket/laundry holder. The case is completely water repellent
However, the best thing about this case is the capacity. Which makes this perfect for business travelers.
Aluminum Carry- On Luggage
 It's light and durable but strong enough to handle a trip through the airport. The best aluminum carry-on suitcases weigh less than 10 pounds (4.5 kg), so they'll fit under the airline weight restriction, but they'll hold up to the wear and tear of your daily commute. Most aluminum suitcases are handcrafted from aluminum in the USA and ALEON has water-resistance seals. Since it's made of metal, it doesn't leak any water into the case. 
Suitcase Combination Locks That Are TSA Approved
When you want to get through security with a minimum of hassle, TSA-approved suitcase combination locks are the way to go. You'll find these locks on all of ALEON's luggage. They are also a combination lock which is nice since you don't have to carry around an extra key.
Conclusion
Whether you're on a tight time frame, are going on a long flight, or just want to have the lowest possible luggage fees, these ALEON items will be perfect f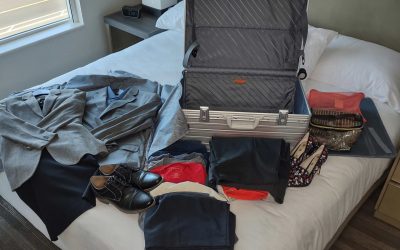 Who says traveling in a suit has to be dull and boring? With the right kind of case, you can do more than just look the part - it can also add fun, practicality and comfort your travel experience. Enter The 2 Suiter: designed with the busy businessman in mind this...