If you are a frequent traveler, you understand the importance of a premium set of luggage. You also know that securing the best luggage warranty possible is crucial to saving money. The American market for luggage was $33.5 billion dollars in 2020. That's "billion," with a "B," and that's even amidst a global pandemic.
Clearly, travelers value their baggage a great deal, and securing the right luggage warranty for you is of the utmost importance. We've all either heard or (gasp) lived the horror stories about international travel.
You arrive at your destination and your stuff is gone. The stuff inside is everywhere. Half of your phone chargers are missing, and your underwear is flying in the breeze…it's enough to make anyone shudder.
Aluminum luggage is the longest-lasting and most reliable luggage on the market, and it will save you embarrassment. In the event that you need a repair, you can count on the best luggage lifetime warranty on the market when you buy from Aleon.
Traveling is complicated enough, so save yourself the hassle and read on for our luggage warranty guide.
Why the Best Luggage Warranty Is Important
If you're a frequent traveler – the kind who is likely to be reading this article – you have had a broken handle or a mangled zipper on your luggage after arrival.
This can be very frustrating because you're thousands of miles away from home. On top of that, the belongings that are not on you are stuck in a faulty, cheap cloth bag.
The luggage warranty that you get will be a lot like purchasing the luggage itself, you will get what you pay for. There may be sticker shock at first. However, spending that much on luggage can hurt, but you will not regret the initial investment.
Many of those high-dollar luggage bags come with some of the most ironclad luggage warranties on the market. Those alone can ensure that you never have to buy another set of luggage again. That's it, you're set for the long haul.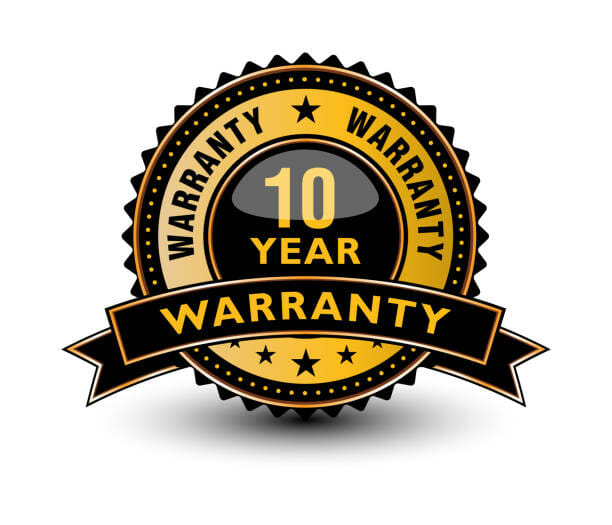 Why Aluminum?
In the past, luggage has been some combination of fabric, plastic, and metal. While they can be very stylish, designer bags can be flimsy and unreliable. Purchasing aluminum luggage with a great warranty can help you feel secure in transporting your belongings.
Aluminum bags, like the ones available from Aleon, are one of those once-in-a-lifetime purchases. Like a nice set of steak knives, aluminum luggage will cost a bit more than cheaper, lower-quality competitors, upfront.
What Sets Aleon Apart
Aleon doesn't just offer state-of-the-art aluminum luggage options with rock-solid lifetime warranties. Products also include simple suitcases, equipment cases, and even aluminum backpacks or the placement and/or retrieval of important materials while traveling. Combine that with the sleek style and craftsmanship of the bags and you're entering worldwide spy or mercenary territory.
Other Aleon features:
Cannot be cracked, cut, or penetrated
TSA-approved locks
Specifically designed to secure modern technology
Warranties cover airline damage for up to 10 years
Remote Work
An increasing amount of the population is working from home rather than from one centralized office thanks to advancements in technology and broadband expansion. This makes protecting confidential documents and other materials especially important while traveling.
Another benefit of aluminum luggage is that the material is RFID-deterrent, meaning that digital data cannot be mined from the items by bad actors during your travels.
If you travel for work, it's safe to say that your delicate work information may be handled by several people – employees of the airline, train service, rental car service, etc.
Take a moment and close your eyes. Think about your laptop, full of confidential information, being tossed around in a cloth suitcase, protected only by a cheap zipper and the contents of your underwear drawer.
If you're not thinking about acquiring the best luggage warranty, you can find now, well…good luck to you.
Work from Home
If you work from home, it's just as important to protect your business' confidential documents. With its ergonomic and forward-thinking design, Aleon aluminum luggage can back up that claim of having the right luggage warranty for you because you're not going to need it!
More Security Features
Along with the durable aluminum body backed by the best lifetime luggage warranty, Aleon cases come with a combination lock and key lock.
Bonus for parents – they're childproof so you can keep your miniature sleuths out of your business. If you're a police officer, private investigator, or are otherwise in charge of private information, the security of your work is of the utmost importance.
What Does the Warranty Cover?
There are a few important things to remember when it comes to filing a claim on your warranty. when it comes to airline damage or manufacturer defects, your warranty is good for a solid 10 years.
It is vital for you to register your buy so that Aleon can verify it and oblige the agreement soon after the sale. It is also important that you keep your receipt with the sale date and any numbers visible that show your warranty agreement.
Enjoy Peace of Mind
When you purchase an Aleon aluminum suitcase, backpack, or another piece of luggage, you are investing in the future. The best luggage warranty in the business backs up the most reliable and durable luggage on the market.
You won't have to worry about the condition of your personal belongings or proprietary business materials upon your arrival at a new destination. You can travel with a focus on the business or pleasure that awaits rather than worrying about how your belongings are being handled while you're not around. Make sure to take a look at Aleon's full line of luggage to see what works best for you.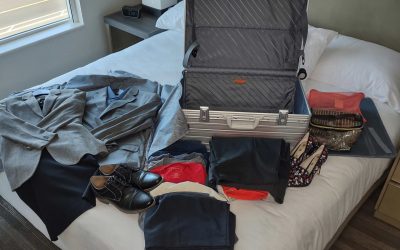 Who says traveling in a suit has to be dull and boring? With the right kind of case, you can do more than just look the part - it can also add fun, practicality and comfort your travel experience. Enter The 2 Suiter: designed with the busy businessman in mind this...