Thanks to an increase in air travel and a shortage of staff, airlines are handling more damaged luggage now than ever. Does this mean that you should try to fit weeks' worth of clothing and toiletries into a single carry-on?
Sometimes, you have no choice but to check your luggage. What happens if you get off the plane, collect your bags, and think, "The airline broke my luggage!"
Frustration aside, it isn't the end of the world if you're dealing with luggage damaged by an airline. You might be able to get a replacement or reimbursement, as long as you know what to do.
Read on for five things to do when an airline damages your luggage.
1. Inspect Before You Leave
As soon as you pick up your luggage from baggage claim, make sure to inspect it for signs of damage. Many airlines require passengers to report luggage damage in person, and some have a very short time limit. For example, you only have four hours to report damaged luggage to Southwest Airlines if you want any form of compensation, whereas the American Airlines damaged luggage deadline is 24 hours.
Make sure that you document the damage by taking photos of the outside of the luggage and of any damaged items inside the luggage. You should also take pictures of the luggage barcode tags and leave the tags in place. We also recommend writing down an inventory of all damaged items.
Your inspection needs to be thorough. If you notice additional damage after filing a claim with the airline, you likely won't be able to file a second claim. Some airlines may add a note or addendum to your claim, but this varies from airline to airline.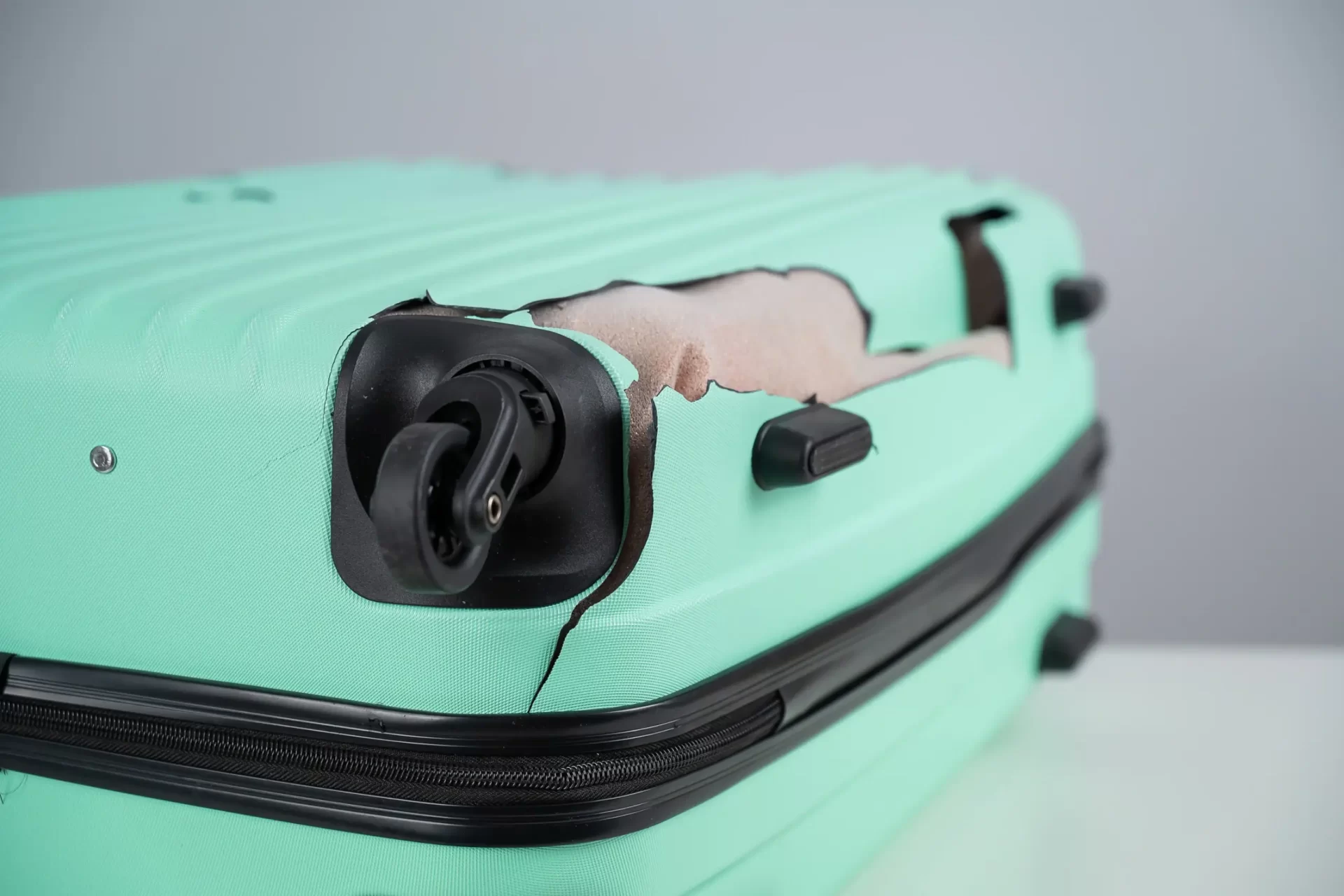 2. Notify the Airline ASAP
Once you've documented the damage, head to the baggage service office (or the check-in counter if the office is closed) to start the claims process. You will then need to fill out paperwork documenting the damage, and you will receive a claim number to track your claim. In some cases, you will receive an email with electronic paperwork, which you will want to complete and return as soon as possible.
If you've already left the airport when you notice the damage, give the airline customer service hotline a call. Chances are, they will ask you to go back to the airport to file your claim in person.
How long will it take to get compensation or replacements? It depends on the airline and the circumstances of your claim. Some airlines will give you a new piece of luggage to replace what they've damaged, but if you want financial compensation or you're looking to recover additional damaged items, the process will take longer.
3. Know What Airlines Won't Cover or Replace
Do airlines replace broken luggage unconditionally? The simple answer is no. There are certain circumstances that airlines won't take responsibility for.
For example, if the airline discovers that your luggage was damaged by the TSA, rather than the airline's crew, they will not replace or compensate you for the damaged luggage. In this case, you will need to file a claim through the TSA, directly.
The airline may also deny your claim if they believe that the damage to your luggage is minimal or your own fault. Airlines will not accept claims for anything that they deem "normal wear and tear," so if you're not looking at something like broken wheels, severe dents, tears, or other damage that makes the luggage unusable, you're probably out of luck. Airlines also won't accept claims for damage caused by overpacking and other passenger errors.
4. Cover Any Additional Costs With Your Travel Credit Card
What happens if an airline damages your luggage but won't cover the total expenses for replacement? The US Department of Transportation has put limits on how much compensation airlines are required to offer for lost or damaged luggage. You can receive up to $3,800 for damage caused on a domestic flight and up to $1,780 for damage caused on an international flight.
Note that airlines are not obligated to give you this amount when you file a claim, even if you believe that the damage warrants it. Plus, you may be looking at damage that exceeds these figures. What do you do then?
One option is to turn to your travel credit card, many of which provide insurance coverage for lost, damaged, or delayed baggage. File a claim with your credit card provider ASAP, providing details like proof of fare purchase, your flight itinerary, and copies of your claim and reimbursement from the airline.
5. Replace Your Old Luggage With Something Sturdier
If possible, fight for reimbursement, rather than replacement luggage. That way, you can use the reimbursement money to invest in new, sturdier luggage that won't get damaged on your next flight.
What kind of luggage should you invest in? Consider our line of aluminum suitcases. Not only is the design timeless, but the materials won't tear, dent, or break.
Don't spend another trip standing in line at the airline's baggage service office. Aleon luggage will change the way you travel.
An Airline Broke My Luggage! Time for an Upgrade
If you're standing at baggage claim thinking, "The airline broke my luggage," you're not alone. Lost, damaged, and delayed luggage is becoming an all too common annoyance for travelers these days. Use this guide to navigate the claim process and take that reimbursement to invest in something better.
Aleon is proud to design and manufacture luggage that is built to last. To learn more about our products, warranty, return policy, and more, look at our FAQ section.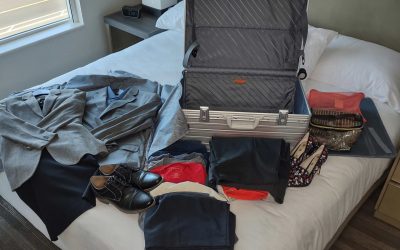 Who says traveling in a suit has to be dull and boring? With the right kind of case, you can do more than just look the part - it can also add fun, practicality and comfort your travel experience. Enter The 2 Suiter: designed with the busy businessman in mind this...