Did you know that the 1850s was an iconic time in fashion history? It wasn't only because bell-shaped women's skirts and cape jackets became a "fad". But because the late 1850s, dawned the invention of the briefcase. And This became the "briefcase" era? This rectangular bag became popular across the globe and it took no time at all to become a closet staple. Presently, we think of the briefcase to be essential for style and functionality.
What we now know as the "briefcase" started as a simple hinged iron frame atop a basic carpet bag. They weren't always the metal framed carry on's that that they are currently better known for.
Turning what's old into new again is just as popular as the things that take on a new sense of popularity. If you want to learn how to carry a briefcase, keep reading as we break down style, mannerisms, pairings, and occasions.
Where Did the Briefcase Come From?
Let's be open about the fact that the briefcase didn't always have such an attractive name. From receptacle and box to reliquary, what we know it as today, sounds much more attractive than its more formal alternatives.
From an original sense, the briefcase was essentially just a suitcase and was used as a mere piece of luggage. Before this time though was the earliest recollection of the briefcase in 100-300 CE when the Romans gave it the name, Loculos which was a briefcase used to carry documents.
Learn the Basics of How to Carry a Briefcase Does the Occasion Matter?
Carrying a briefcase is a strong symbol of a high-end men's style. While a briefcase can signify class, productivity, and a will to travel, it can be used to show much more. The important thing to realize is that this accessory can be made to fit any lifestyle, occasion, or day of the week.
The basics will depend on what you plan to use your briefcase for but considering its original design, there are a few things to know. You can achieve both functionality and comfort with smart styling.
The key is to think about color combinations, the fit and style of your clothing, and what you need the case to do. From something as seemingly small as the style of your shoes to the blazer you top your look with, it should all be considered.
Ergonomics Makes a Difference
When asking yourself, "should I carry a briefcase", you want to consider if you're going to carry it properly. A business briefcase is more than an aesthetic accessory that can tote what you need for work. It's an essential for many people but it can become quite heavy.
You need to think about the way you're carrying your briefcase to get the full enjoyment. At least 31 million people across the U.S. experience pain in their lower back. A lot of the time, carrying heavy bags has something to do with it. The thing is, it's not actually about carrying a heavy bag, it's about being disproportionate when doing it.
With a briefcase, you should keep a few ergonomic tips in mind such as walking with your shoulders square. This will help you to walk more balanced, relieve tension, and develop better posture.
While carrying your briefcase, make sure you are alternating the weight of it by switching arms and walking naturally. This will show your confidence in how you carry a briefcase.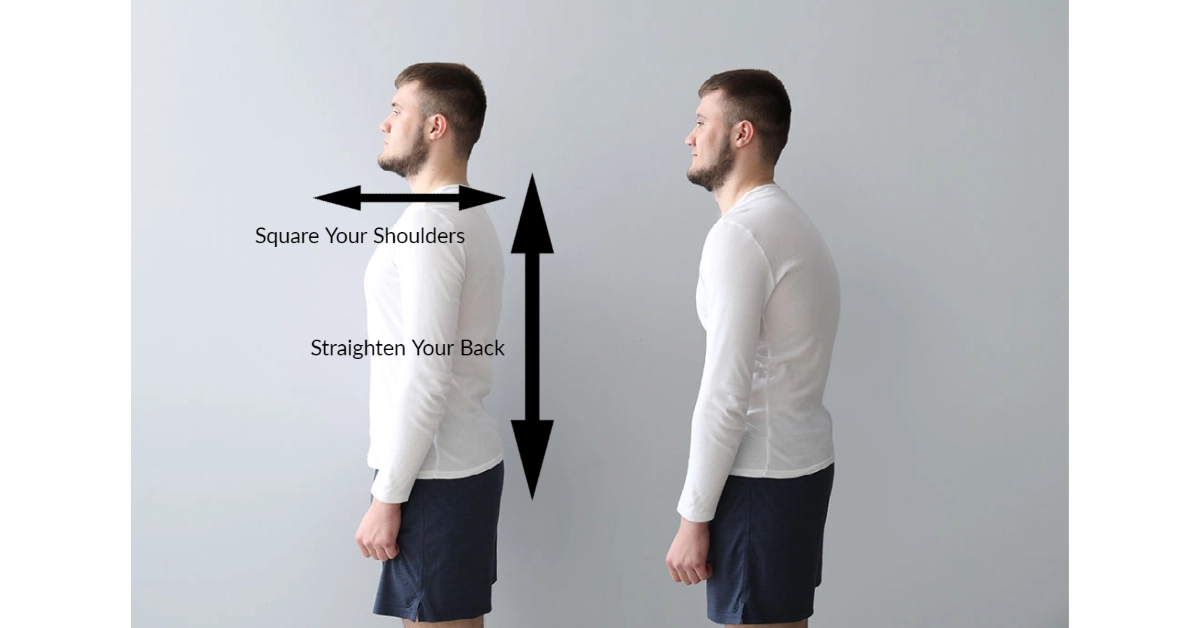 The Key to the Briefcase Style
Business style is about efficiency, versatility, and professionalism. A briefcase is an essential piece of a sophisticated man's wardrobe and it makes you look more mature. The key to pulling off a briefcase is knowing how to make it work with your style.
First, realize that the style of the original briefcase has evolved. Often it's still modified from texture and additional hardware to interior features and strapping. You will want to adapt to the type of briefcase you have. For example, you're traveling for work and have a leather briefcase with a satchel design. You're carrying your office with you, wearing the strap diagonally.
This will help you make use of getting in and out of the case without disrupting your movement and will help you to better distribute the weight of it without taxing your body. For style, wear your briefcase on the front or your side. This will make your case the center of your outfit and also insinuate a look of professionalism.
Pairing Isn't as Easily Done as You'd Think
Carrying a laptop has never been more stylish than when you use a briefcase to do it. Using the right type of case will make you look good and as if you're an expert on briefcase pairing.
Styling a designer briefcase can seem easy, but there's a bit more to it than you'd think. For example, consider your outfit.
If you're wearing something casual, going "cross-body" would be a good choice. This can enhance the look of your outfit and your contour.
Think about color as well. If you're wearing a suit that's predominantly navy, you might notice that both a brown leather briefcase and a black case would match your outfit well.
Deep yellows accompanied by charcoal grays or dark black work well together and the same goes for dark greens with chestnut. Keep in mind that briefcases that aren't made of leather may be a bit more difficult to style but consider what you're wearing, and the occasion, and don't forget to be confident.
Timeless Pieces That Are Made for What You Do
When you carry a briefcase you are making a statement. Whether the case you use is structured, soft leather, or suede, there is a way to style each design. Men's style gets a level of expression and personality when you wear a briefcase the right way.
To find the best options that complement your lifestyle and personal style, shop with Aleon. Our high-quality, top-of-the-line cases will make you the center of any room and make your life even simpler.
We provide timeless designs with fashionable and functional options. Enhance your look by viewing our catalog today.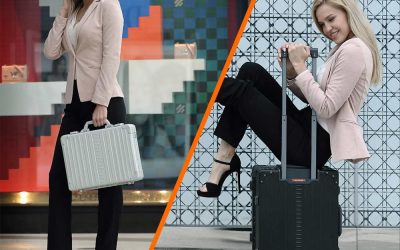 Traveling for business can be both exciting and daunting for any professional. From organizing long flights to double-checking the company presentation, much thought needs to go into planning ahead. One important decision that should not be overlooked is choosing...