Latin America has it all; great food, a vibrant culture, sandy beach getaways, many of which are only a quick plane ride away from the United States. Locations close to the equator tend to have favorable weather year-round and make planning trips for any time of year a breeze. Historical Aztec and Mayan sites, world-class snorkeling, rooftop bars on the beach, and fresh markets will have you salsa dancing all the way home. Pack your luggage and suitcases and get ready for a journey to Latin America's best vacation destinations.
Mexico City sits at 7,380 feet above sea level, which makes it possible to visit any time of year without getting too hot. In fact, you may want to be more concerned with temperatures dropping below freezing in the winter months. The best times to visit Mexico City are the fall or in the spring when the weather will be sweet and mild.
Mexico City is also home to the famous artist Frida Kahlo, and you can visit the Casa Azul, where she was born, where she lived, created, and eventually passed away. Four years after her death, it was turned into a well-preserved museum. It has artifacts on display from her life, including jewelry, paintings, and pottery, that give you a deeper understanding and connection into the life of Frida Kahlo.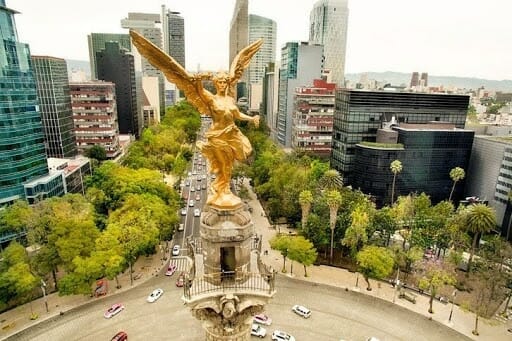 17 miles outside of the city, you can visit the floating gardens of Xochimilco. Try to go on a weekday to avoid the crowds. You can hire a colorful boat to take you on a relaxing tour of the canals once used to support large agriculture fields of the Aztecs.
Have a night filled with entertainment at Arena México, a 17,000-seat stadium that has been popular for boxing and wrestling since the '50s. Here you can witness luchadores in masks wrestling with skillful maneuvers and high-flying attacks. It's a rapid sequence, and you won't want to look away for a moment. Buy tickets in advance if you'd like to be up close in the action, but if you didn't have time, you might still be able to get tickets at the door for farther back seats.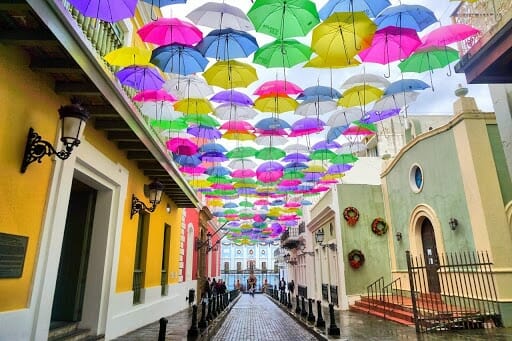 San Juan is a great place to visit on a long weekend. Flights are quick and easy, and San Juan doesn't require a passport for U.S. visitors. With plenty of beaches, you can swim with the turtles and dive through the sunken Spanish shipwrecks. One of the more unique experiences you can have here is booking a night kayak tour at the Bioluminescent Bay. Don't go on a full moon, or you won't be able to see the mysterious glow of the water.
Old San Juan is the second Oldest City of the New World and has is well preserved. Look up and down the tiny cobblestone streets as they take you back to a different time. Put on your walking shoes to fully enjoy the small details of the old city and its colonial architecture. Search for Fortazela Street and see if you can find the display of umbrellas artfully placed together between buildings. Exhibits change from time to time, and it may be flags or kites instead of umbrellas when you visit.
Go for a hike in El Yunque National Rainforest, which is the only rainforest part of the U.S. Forest Service. Take the Mt. Britton Trail to be able to climb a winding staircase to the top of a stone tower that has incredible views of Puerto Rico. Try to go on a sunny clear day for the best views. If you want to go for a swim, you can take a short hike to La Mina Falls. It's only a 0.7 miles hike with 500 ft elevation gain. Try to go earlier on in the day as this swimming hole becomes popular among tourists.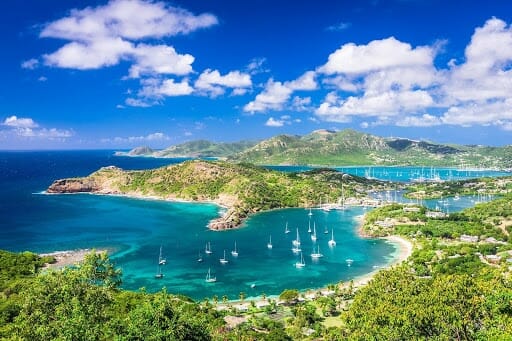 Antigua is known for its long calm beaches and perfect year-round weather. Fresh – fish lovers, this may be your favorite destination. Papa Zouk's is a local restaurant with plenty of fresh Mahi Mahi, Red Snapper, Wahoo and Lobster for you to enjoy while listening to zouk music. Pair it with some fresh-squeezed juice or rum because you're on island time now. Dip your fresh fish in Susie's Hot Sauce – a local favorite that has made over 11 different sauces. Go for Pineapple Pleasure if you're looking for something more mild and sweet and go for Teardrops if you want a vinegar-based kick added to your fish.
If you want to get fish straight from the source, there are many deep sea fishing charters you can book a tour with. Climb aboard and take your chance at catching a Blue Marlin in the deep Caribbean Sea. There are half-day and full-day options with professional boat crews to help you set the lines and real in the big fish.
Antigua would not be complete without mentioning it's fantastic beaches. Half Moon Bay is a National Park and worth a visit if you don't mind a crowd. Coco Bay is attached to a resort, but you can easily walk down the beach to find some space. Ffryes Beach is nearby and not attached to a resort if you want even more seclusion. If you like being on the water, you can also book a sailing charter. Sailing is the best way to access the Island's hidden secrets as boat captains take you to beaches and places only accessible by sea.
To cap off your trip, book a sunset cruise on a catamaran for an unforgettable experience. Does vacation get any better than cruising along the ocean with a cocktail and relaxing Caribbean rhythms as the sun goes down? Watch the sky change colors and spray it's reflection across the sea as Antigua lights up the night.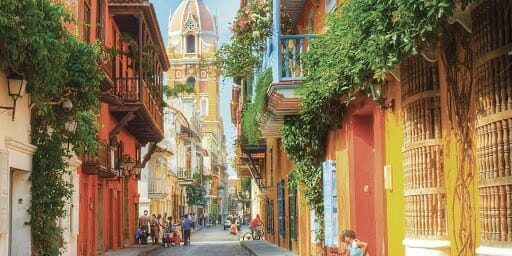 Cartagena, Columbia, is a colorful port city located in Northern Columbia. If you like outdoor markets, street food, architecture, and music, this is the place for you. Exotic fruits are abundant and as colorful as the city that you should make a point to try. Look for Sour Araza smoothies, the antioxidant star-shaped fruit Camito, and the Cherimoya, also known as the sugar apple. The list of tropical fruits could go on, so ask some locals for favorites and try as many as you can at the markets.
In the 1500s, this city was known for its prosperity and treasure. This led to pirates and other countries attacking the town. At the close of the 16th century, the Spanish decided to invest in building a massive wall around the Cartegena, which still stands today. There are also many beautiful historical cathedrals and sites to see, namely Cathedral of Santa Catalina de Alejandría, the Church and cloister of San Pedro Pedro Claver, Convent and Church of Santo Domingo, and the Clock Tower.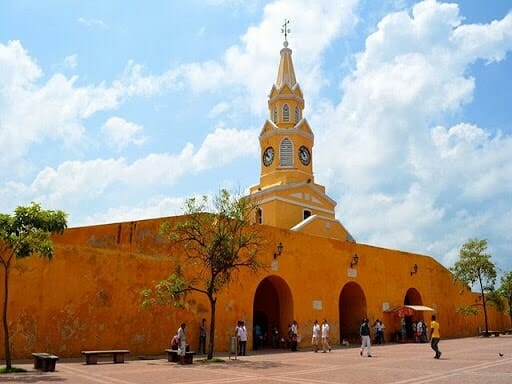 If you're looking for something unique to do outside the city, you can go on an excursion to float in El Totumo, a mud volcano. Local legend would have it that the once lava spurting volcano was quieted by a priest pouring holy water into it to silence the devil. There is a nearby lagoon where you can wash off the mud once you have soaked in its healing properties.
While in Columbia, take the opportunity to learn to salsa. Crazy Salsa is a salsa school with classes from beginner to advanced, all which help you discover the Latin style of dancing – feel and enjoy the music, and you will have a great time dancing! There are plenty of salsa bars in town to show off at once you have your favorite dance moves down.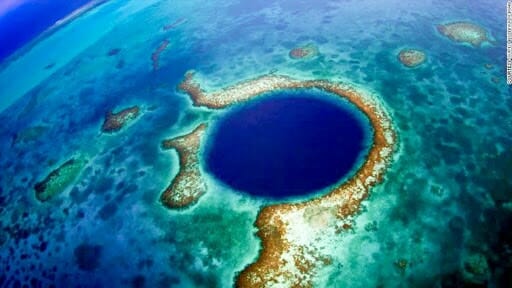 Located in Central America, bordering Guatemala and the Caribbean Sea lies one of the best vacation destinations, Belize. The official language of Belize is English, and most places will accept the U.S. dollar, so you should have no problem navigating this country. While you're in Belize, be sure to have a breakfast of Fry Jacks. They are deep-fried dough triangles that will get your morning off to a great start! Belize also has great handmade chocolates made from locally grown cocoa.
You may have viewed photos of the famous Great Blue Hole, which is a popular area for swimmers and divers. This breathtaking feature was created by changing tides and the eventual collapse of an underwater cave that is now 407 feet deep. This attraction can be accessed by boat from Belize City, or even better aerial view by a helicopter tour.
Belize was once the epicenter for the Mayan Empire with fertile soils, plenty of crops, and abundant marine life. Mayans would use the Belize River as a highway for transporting goods to thousands of people who live throughout the area. The cities were eventually abandoned and hidden by the overgrown forest.
You can visit many of these excavated city ruins and imagine what the bustling, thriving cities might once have been. A few noteworthy ruins include Altun Ha, Xunantunich, and Caracol.
Since Belize is so close to Guatemala, many visitors choose to include visiting Tikal in their itinerary, which is one of the more significant sites in the area.