It's a new century and time for visiting new places. With the world having endless locations to visit, we narrowed it down for you. Taking into account service, scenery, culture, and the best things to do and places to stay, this list will have you going and never looking back. Take a look at the top five vacation destinations for this upcoming year.
5. Seychelles Islands, East Africa
(image above is Seychelles Islands)
Located off the coast of East Africa, these islands have been well preserved due to the low number of inhabitants and visitors. However, in 1971 they opened an international airport, and Seychelles have become known to be a romantic destination. You can get connecting flights from the Nairobi or Dubai airport. What makes travel here even more comfortable, is that U.S. passport holders are not required to obtain a visa. There's an abundance of birds, nature preserves, and pristine waters. There are 115 islands, with the main island being Mahe. If you want to dip your toes in the ocean on silky white beaches, this is the place to be. 
Where to stay: Maia Luxury Resort & Spa Video
This resort is a member of the Leading Hotels of the World. Rightfully so as they are dedicated to sustainability and go above and beyond in terms of service. Ever have trouble getting ahold of a hotel attendant? Not here. You have a dedicated butler for the duration of your stay, which is available 24 hours a day. Book a private villa and enjoy their outdoor Balinese Spa or complimentary scuba diving. You won't regret it.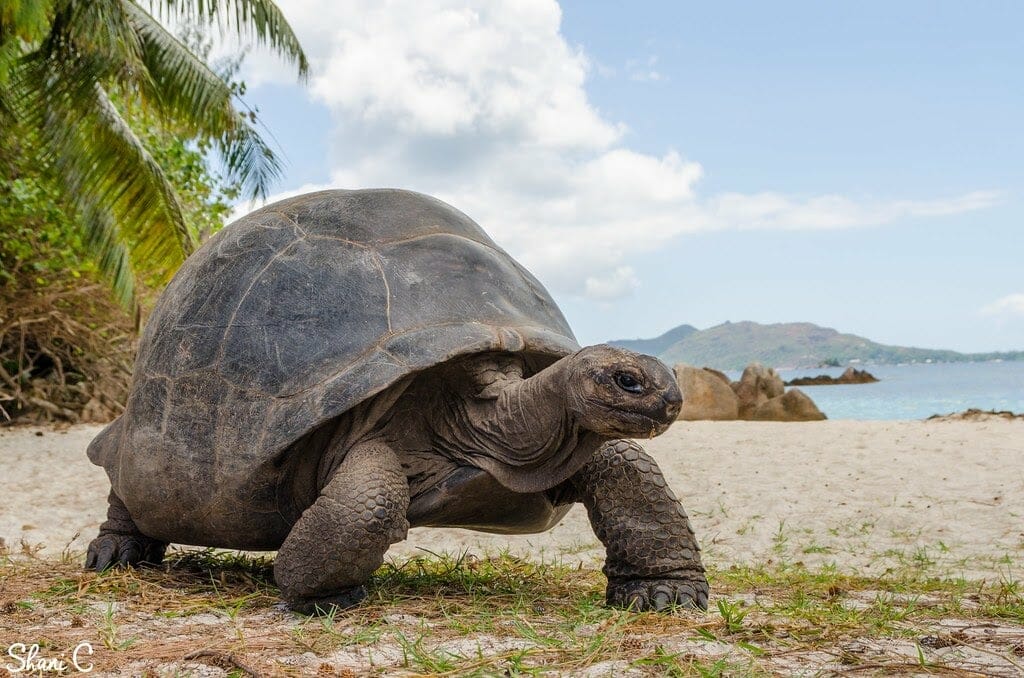 What to do: Feed the giant Turtles on Alphonse Island. The Aldabra Giant Tortoise are only found in one of two places, here and the Galapagos Islands. Seeing these gentle giants is a truly unique experience. If you feel so inclined, you can sponsor one of these majestic creatures through the Island Conservation Society. At the end of the year, you'll receive an update on how the turtle is doing and how they've grown. 
Reykjavik is the capital of Iceland, located on the coast and known for its seafood, art, music, and culture. Houses are colorfully painted and street art can be found in parks, on buildings, or along the beach. Reykjavik is a place you will want to be sure to go out at night. The streets are buzzing with live entertainment around every corner. There's jazz, cabaret, musicals, and concerts to all give you a taste of the Icelandic music scene. Twice a year, they also host film festivals that could be worth planning your trip around. Be sure to spend time on some of the main shopping streets, such as Laugavegur, Austurstræti, or Lækjargata. 
Where to stay: If you want to visit somewhere truly unique, try the Trophy Lodge located at the base of Langjokull Glacier. The resort is very private and doesn't have a website or online photos. It remains mysterious to the general public, but more information can be found here. 
Another great place to stay is the Retreat at Blue Lagoon. This extension of the Blue Lagoon Resort opened in 2018 has already won awards and is listed in Time's World's 100 Greatest Places. Grab your swimsuit and take time to relax in the geothermal spa known for its healing waters.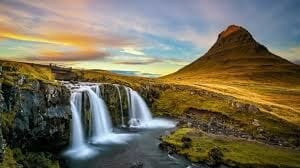 What to do: Take a break from the city and see Iceland's incredible landscapes at the Snaefellsnes Peninsula. Here you can view what you always picture Iceland being like; rolling green hills, cascading waterfalls, dramatic cliffs, and waves crashing along rocky beaches. If you have time, take a boat to go whale watching or stay a night to try to view the Northern Lights. The farther you are from the city, the better the chance you will have at seeing them. 
3. Papagayo Peninsula, Costa Rica
Papagayo is known as the posh area of Costa Rica, with very safe beaches and easy access from the international airport. Close by is the Rincon de la Vieja National Park, which contains over 300 species of birds and has numerous flora and fauna. White-faced monkeys, sloths, and toucans are just a few of visitors' favorite island inhabitants. This lush island getaway will amaze you with all it has to offer.
Where to stay: Four Seasons Resort Costa Rica at Peninsula Papagayo
Customize your stay with accommodations varying from a one-bedroom villa to a private residence at the Four Seasons Resort. It's no wonder this is the leading luxury resort in the area with two beaches, four pools, a golf course, a wellness program, and a reputation of high-class service. If you've had enough of soaking up the sun, head to their spa for unique treatments such as the Volcanic Purification Ritual, which uses seawater and volcanic mud. Look no further for a resort where everything comes effortlessly, and you can sit back and relax. 
What to do: Hike to a Volcano. 
Arenal Volcano has been dormant since 2010, although while it was active, visitors loved seeing spouts of lava and ash. This symmetrical cone volcano is a sightseeing must. In regards to volcano age, this one is relatively new to the world at 7,000 years. Oh, to be young again! At the base of this volcano is Lake Arenal, which is the largest landlocked lake in Costa Rica. 
Another famous volcano is Poas Volcano National Park. A milky – blue rainfed lake lies at the bottom of Poas Crater that contrasts with the surrounding dark volcanic rock for a picturesque landscape. The water in the crater will heat until the pressure needs releasing, resulting in geysers up to 800 feet tall. The volcano is carefully monitored for activity and has not had an eruption in the last 70 years. Be sure to get to the park early as it closes at 2 PM.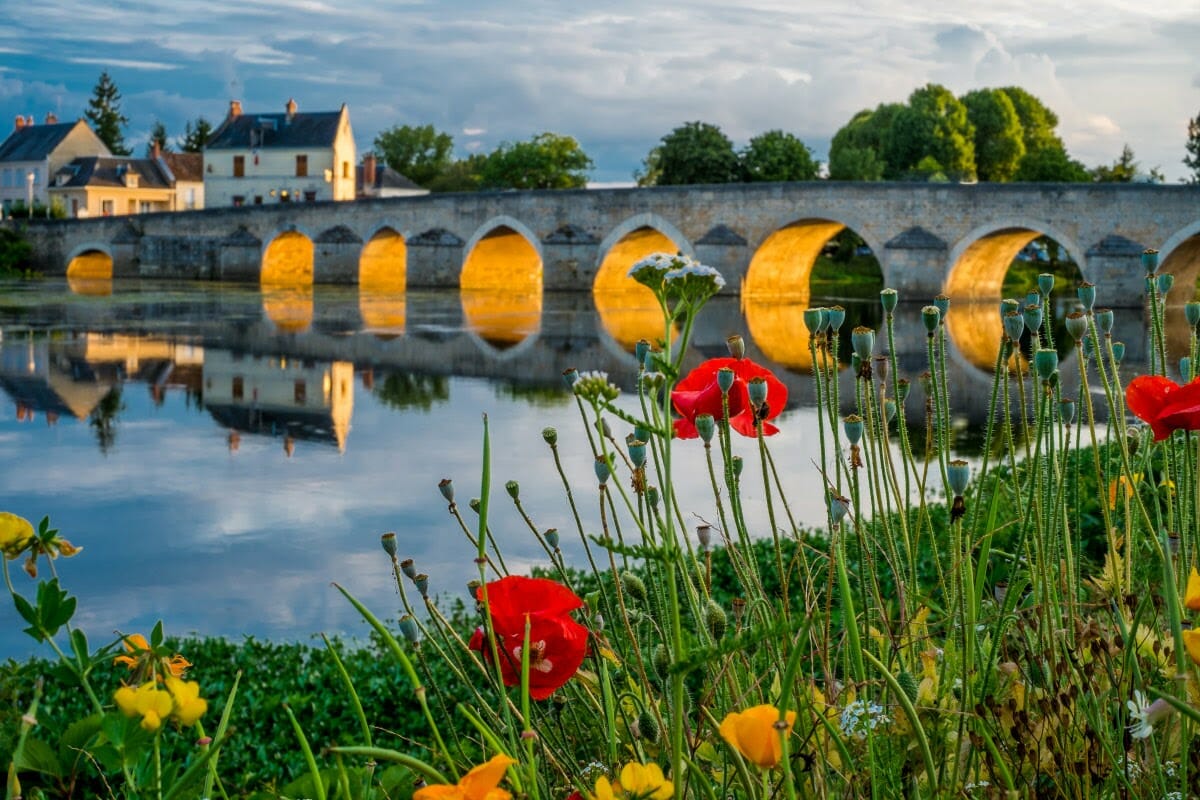 This historical region is known as the "Garden of France" due to its vineyards and relatively mild year-round temperatures. The castles, museums, UNESCO historical sites, cathedrals, and countryside are enough to keep you busy the whole trip. There is a reason Leonardo Da Vinci lived out the last three years of his life here at the Château du Close Lucé. You can even tour this chateau and see models of his work, his tomb, and a replica of the Mona Lisa. This region will have you saying "C'est incroyable!" from the moment you arrive.
Where to stay: Les Hauts de Loire
Relax by the lake, play a game of tennis, or take a stroll through the open-air gallery on the beautiful grounds of Les Hauts de Loire. Built-in the 19th Century as a home for a French Family, this property has been renovated to be a first-class hotel. Get a real French Home feeling by taking one of their cooking classes offered by a double-starred Michelin chef. Staying here will make you feel as though you have gone to visit an old friend in the valleys of France.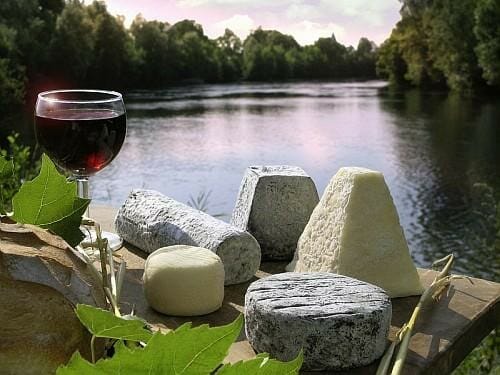 What to do: Visiting this famous wine region wouldn't be complete without a day of wine tasting. Visit Bouvet Ladubay if you love sparkling wine, Château des Vaults if you'd like to also attend concerts or art exhibits, or Château de Minière if you're considering doing a self-tour or bike tour. Wine is a large part of France's culture and what better way to see the root of it than spending time at these gorgeous vineyards.  
This lively ski village located in the Swiss Alps has been known to be a retreat for stars such as Leonardo Dicaprio, Madonna, the Beckhams, and even the British Royal Family. Its apres-ski scene is almost as famous as the people who visit it. Flying under the radar compared to some of the bigger European ski towns such as Zermatt, you will find this to be a quintessential winter destination. While you're here, stay at a cozy chalet and try one of several Michelin restaurants located in the village. The alpine charm, delicious crepes, and hot cocoa will keep you celebrating every day.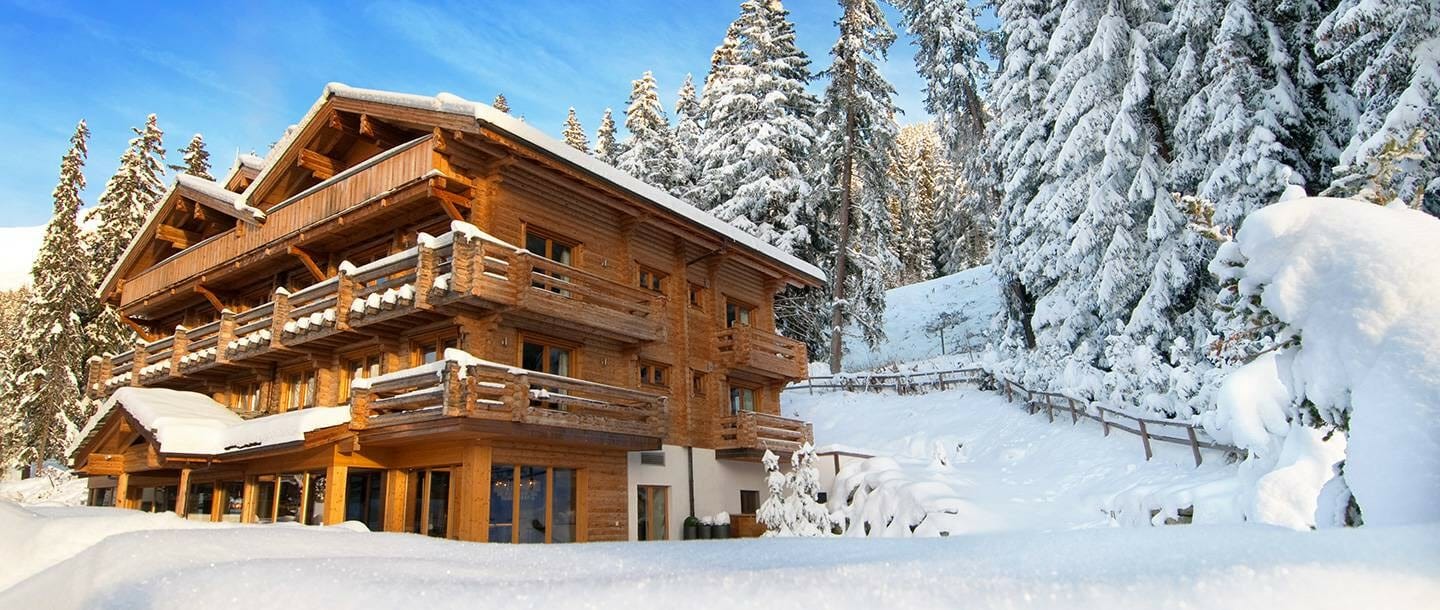 Where to stay: The Lodge
This beautiful Swiss Chalet is part of Sir Richard Branson's collection of unique retreats. Nestled on a hill in the sunny village, it's snow-capped roofs, and walkways welcome you in. Complete with indoor and outdoor hot tubs, you'll be warm in no time after a day out in the brisk winter. If you come in the warmer months, this lodge is the perfect place to stay for exploring the Swiss Alps. They are committed to sustainability and do their best to source the majority of their food locally. Try some of their homemade jam or local cheeses to complete your experience. 
What to do: Get a pair of skis and get out on the snow! Les 4 Valles lift pass includes 6 resorts, 89 lifts and endless terrain. It is one of the largest ski areas in Europe with an average snowfall of 331". The dramatic mountain views in all directions here are breathtaking. If you chose to ski at Verbier Resort, you will get incredible views of the Combins massif and Mont-Blanc. Take a break at one of several mountain lodges and enjoy the swiss cuisine before getting back on the slopes.