Did you know nearly 700 million people traveled on airlines and 2021? This is over an 80% increase from 2020, when airline travel was much more restricted.
Regardless of when or where you travel, choosing the right men's luggage set is essential. Let's take a look at everything you need to know in order to make the decision that is right for you.
Consider the Luggage Size
The first thing you need to do is decide how much luggage you need. Are you a light packer, or do you take most of your wardrobe with you? Knowing this will help you determine what size luggage to buy.
For example, if you tend not to pack much, a carry-on bag should suffice. However, if you like to pack for every eventuality, then you might want a larger bag or even a set of luggage.
Having a set will also allow you to choose the type of bag that you need for a particular trip.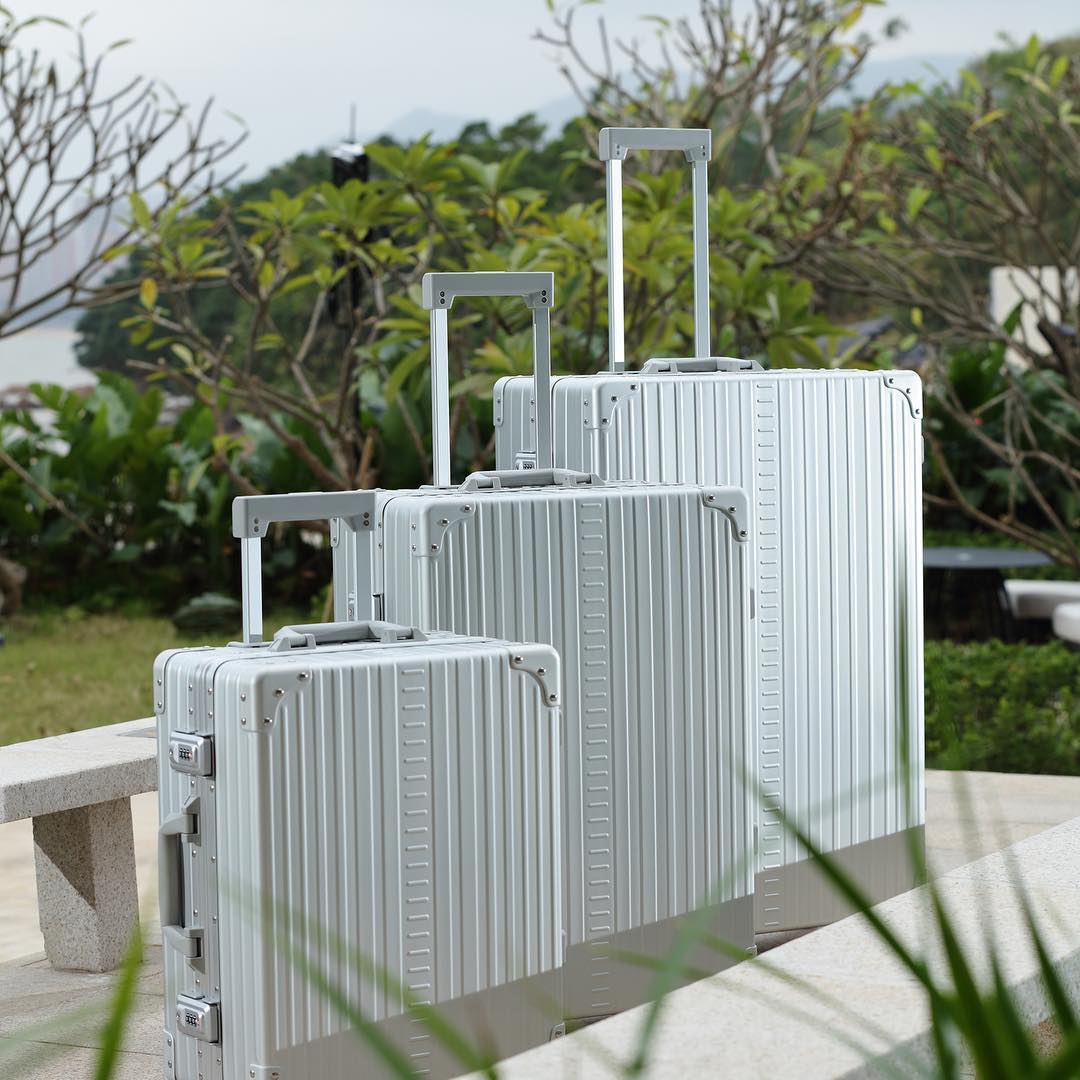 Consider the Purpose of Your Trip
Some trips require more luggage than others.
For example, if you're going on a beach vacation, you'll need a bag that can fit all of your swimwear and gear. However, if you're going on a business trip, you might only need a small bag for your laptop and essentials.
Knowing the purpose of your trip will help you choose the right size for your luggage. In general, though, it's better to buy a set that is too large and too small.
Eventually, you may have the need for extra room. If you don't already have the available space, you will have to purchase a bigger set anyway.
Don't Neglect Luggage Security
When you're packing your bag, it's important to think about security.
After all, you don't want your belongings to be stolen while you're away from home. There are criminals out there who are highly efficient at rummaging through someone's luggage while the owner isn't paying attention.
It's also not impossible for airport employees to steal items from your luggage if they are able to easily access it.
Choose a bag with secure locks and compartments where you can store your valuables. This will give you peace of mind when you're traveling and ensure that your possessions stay safe.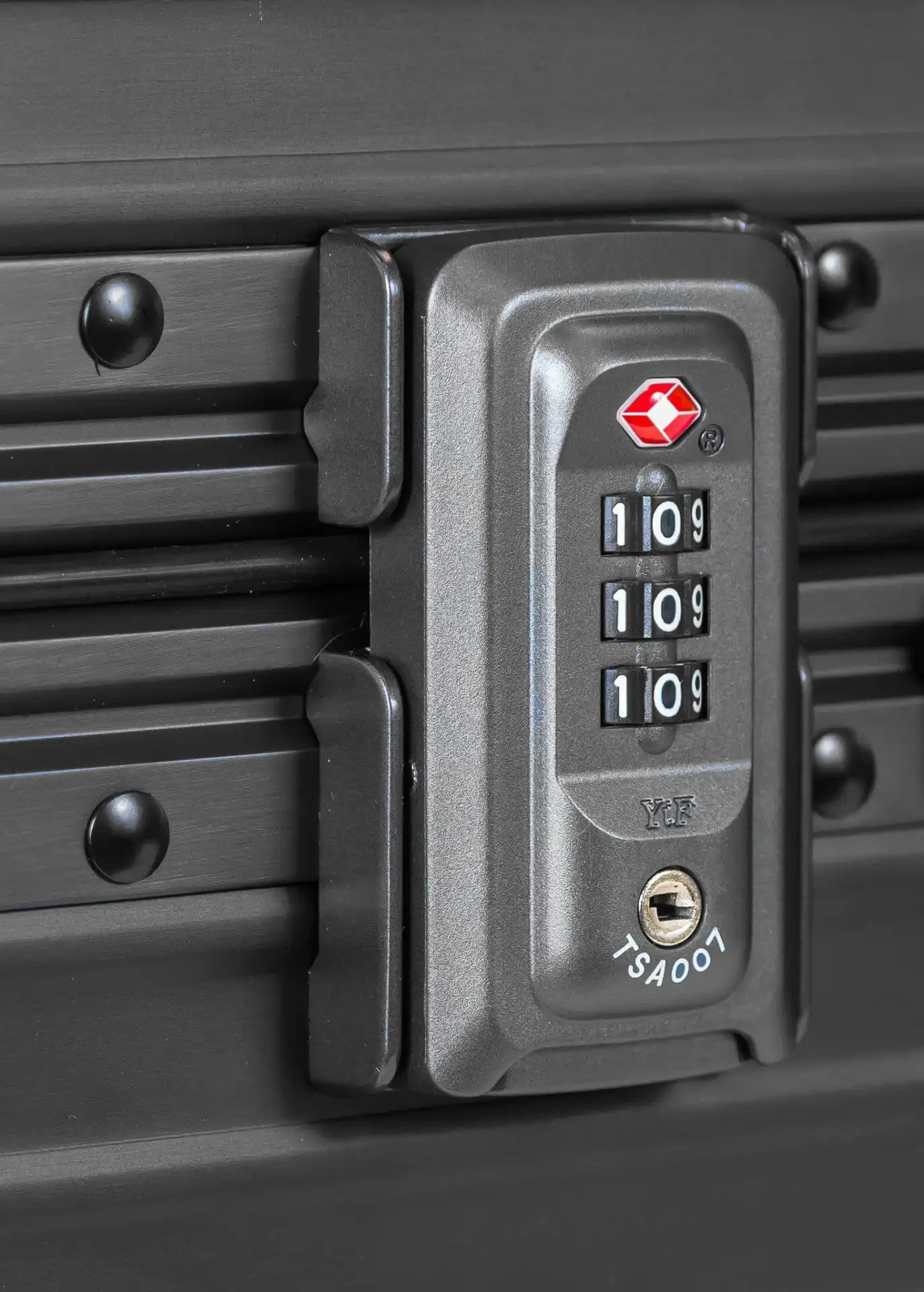 Decide on a Budget
Luggage sets can range in price from a few hundred dollars to over a thousand. It's important to decide on a budget before you start shopping. This will help you narrow down your options and find a set that fits your needs without breaking the bank.
It's important to know that you often get what you pay for. It may seem tempting to spend as little as possible, but this will be reflected in the experience that you have with your luggage set.
For example, purchasing a cheap set means that you will likely get luggage made of cheap material that is liable to rip or tear. In some cases, it could even cause you to lose your belongings without you noticing.
Be sure that you consider this when making your decision.
Luggage Material
Men's luggage sets are offered in a variety of materials. The most popular options include leather, nylon, and polyester.
Each material has its own benefits and drawbacks. For example, leather is durable but can be heavy.
Nylon is lightweight but might not be as durable as leather. Polyester is a good middle ground between the two materials.
However, aluminum is also an option. This material is lightweight and durable, making it a good choice for those who travel frequently.
The material you choose will often influence the price you'll pay. As previously mentioned, it's worth investing in higher-quality materials so that you can get the most longevity possible out of your luggage.
Wheels or No Wheels?
Another thing to consider when choosing luggage is whether you want a bag with wheels or one without. Bags with wheels are easier to transport through airports and train stations.
However, they can be more expensive than bags without wheels. Ultimately, the decision comes down to personal preference.
Just be sure to consider your future use of your luggage so that you can choose the option that is best for you.
What Should I Look For in a Provider?
When you're choosing a provider for your luggage set, there are a few things you should keep in mind. First, consider the reputation of the company.
Look for reviews from other customers to see if they were satisfied with the quality of the luggage set. Second, consider the price. You don't want to overspend on your luggage set, but you also don't want to skimp on quality.
Consider the company's return policy, as well. This is important in case you need to return or exchange your luggage set.
Checking past reviews is a great way to get an idea of a company's customer service.
It's essential that you know how to recognize fake reviews when searching.
Finding the Right Men's Luggage Set Doesn't Have to Be Difficult
As long as you keep the above information in mind, you'll discover that finding the best men's luggage set for you is much easier than it seems. From here, you will be well underway toward making your trip as enjoyable as possible.
Want to learn more about what we can do? Be sure to reach out to us today and see how we can help you.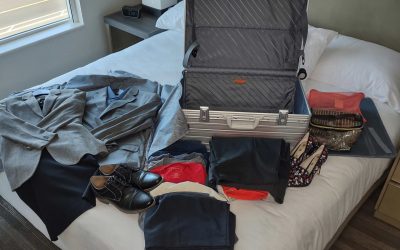 Who says traveling in a suit has to be dull and boring? With the right kind of case, you can do more than just look the part - it can also add fun, practicality and comfort your travel experience. Enter The 2 Suiter: designed with the busy businessman in mind this...